Steel demand in China will recover in September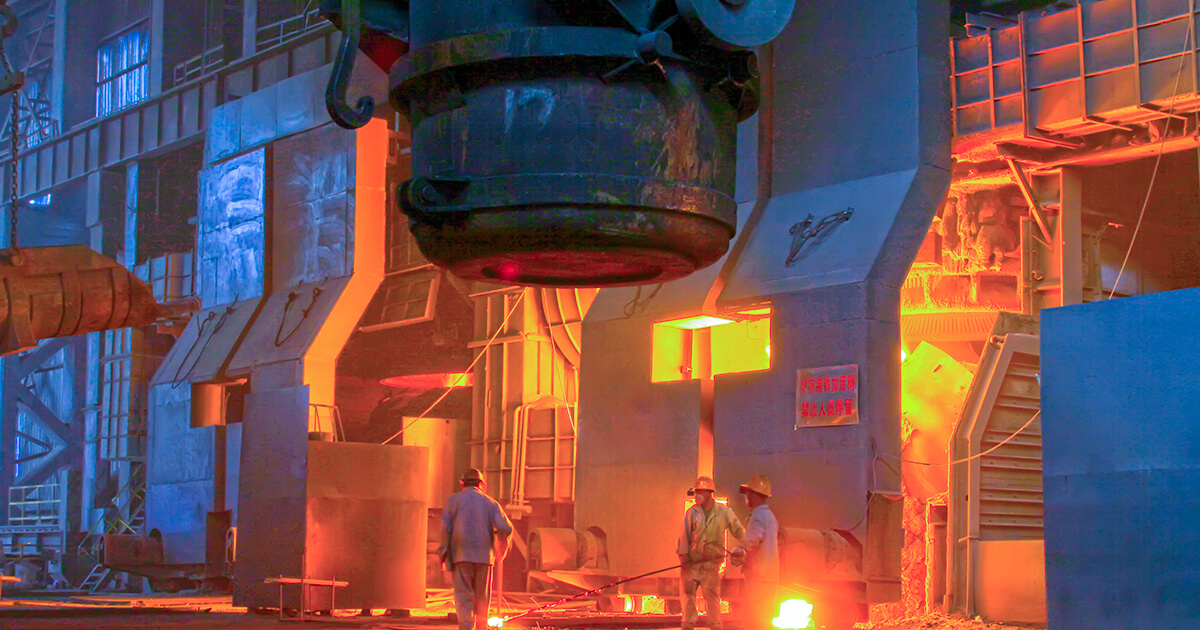 Steel demand in China is expected to rebound in September from the previous month, while supply will be slightly different from August, which may generally support domestic steel prices, leading to some recovery over the month, says Wang Jianhua. , chief analyst at Mysteel in his monthly survey. forecast.
China's macroeconomic performance in July-August was below expectations due to a number of factors, including severe flooding in Central China's Henan province in late July, resurgence of COVID-19 cases from late July, and persistent severe shortages. Wang noted that this led to a decrease in domestic demand for steel.
However, steel demand in China will rise this month as the pandemic is under control and Henan is likely to begin reconstruction after flooding, he named a few, though admitted that the shortage of car shavings is unlikely to diminish in the coming months.
Mysteel Global understands that the local authorities in China have been quite strict in the fight against the pandemic, and normal economic order can only be restored when there are no more new daily local cases of the disease, and as of August 30, China has not reported zero new domestic cases. COVID-19. according to official figures, three days in a row.
In addition, September is usually a good steel consumption season in China, with a pleasant autumn that encourages outdoor construction, the country's main steel consumer, Wang said.
The pace of construction in China is showing signs of acceleration, as evidenced by Mysteel's survey of 4328 construction projects, which showed that their operating speed reached 76.9% on August 17, up 18.5 percentage points from early August, Wang said.
Regarding China's macroeconomic environment, government policies will continue to be pursued to counter the downward pressure on economic growth, which will support domestic steel demand to some extent, Wang said. "China will continue to take the necessary steps … to achieve (Beijing's goal of) economic growth in a stable environment," he added.
For example, local governments in China have accelerated the issuance of government bonds as part of efforts to bolster the economy, and on August 1-27, China issued new local government bonds worth 578.7 billion yuan ($ 89.6 billion) with Wang's report highlighted that 474.1 billion yuan for a specific use such as infrastructure structure, or the highest monthly emissions by value until 2021.
As for September, local authorities in China have already confirmed the issuance of government bonds totaling 509.7 billion yuan, Wang said.
Globally, the economy and trade are recovering steadily, with China being the main player, as evidenced by record highs in the Baltic Dry Index (BDI) and the China Containerized Freight Index, which will also directly or indirectly support China's steel consumption, even if the country direct steel exports may decline further this month.
China's steel production may recover from the previous month this month, but the difference will be marginal, Wang said. "The recovery in demand during the month could lead to an increase in steel production since August due to higher profits, but the difference will be small, and in order to reduce steel production in the country compared to 2021, any significant increase in production per month should be avoided," said the chief analyst.
As for the overall steel environment, iron ore prices will return to a downward trajectory in September after a brief recovery towards the end of August, mainly due to higher supply with less demand, and coke and coal prices will also decline compared to their respective prices. – he commented briefly.
For the remainder of this year, Wang expects steel demand in China to "remain at a certain level (as opposed to the usual winter off-season)" as Beijing would like to see "actual results" in local government bond issuance for the remainder. this year or early next year, while steel prices in China could fluctuate if Chinese steel mills cut steel production before the end of the year.
Resource: www.azovpromstal.com