In China, steel exports grew by 24.5%, imports – by 16.9%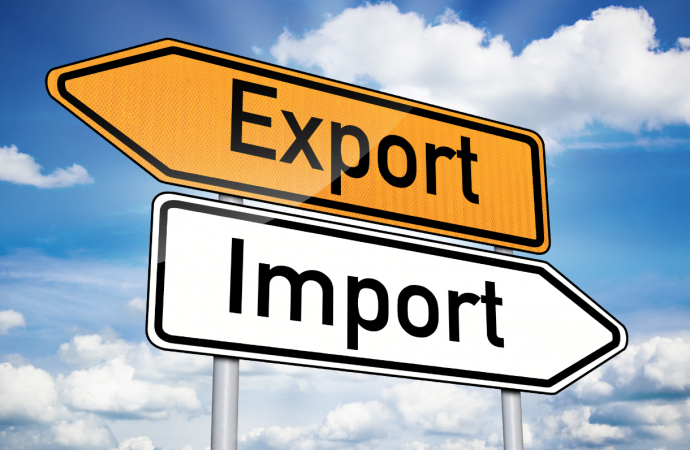 China exported 25.7 million tonnes of finished steel in January-April 2021, up 24.5% over last year, while imports totaled 4.9 million tonnes over the same period, up 16.9% more than last year, according to the latest statistics from the General Administration of Customs of China (GACC). May 7 showed that the growth rate is basically the same as in the first quarter.
As a result, China remained a net steel exporter for the first four months of this year. According to the GACC, in April alone, steel exports totaled about 8 million tonnes, up from 7.5 million tonnes in March or updating the monthly high since November 2016. On the other hand, imports in April fell from 1.3 million tons in March to 1.2 million tons.
The sources noted that the volume of exports in April reflected strong overseas demand and high export prices following the Chinese New Year in late February. But the April jump was also due to many Chinese exporters rushing to ship their products overseas before Beijing made any changes to tax breaks on steel exports, according to Mysteel Global.
On April 28, the Treasury Department announced that tax breaks for 146 steel products (most of which were around 13%) would be lifted from May 1, finally giving foreign steel traders the clarity they have been looking for for almost half a year. … The goal of the policy adjustment is to keep more steel domestically to fill any supply shortfall, given that the country is reportedly committed to cutting domestic steel production this year.
However, even after all discounts were lifted, profit-driven Chinese steelmakers and traders were still busy shipping their products to the rest of the world, as GACC statistics show. According to market sources, export prices are so high that exporters can cover their losses from the elimination of the discount, but they still have a margin to generate significant profits.
"The trade is good. Once the policy is finalized, we have nothing to worry about, "said a spokesman for the Northeast China plant, admitting to Mysteel Global that export prices are currently higher than prices for domestic sales.
"Profits from flat products are too high," he said.
As of May 6, China-made (HRC) 4.75mm SS400 Hot Rolled Coil deal price was $ 941 per tonne on FOB terms in the northern Chinese port of Tianjin, while the domestic market price was in the domestic market in 235 Q4. 75mm HRC was Yuan. USD 5,952 per tonne (USD 920 per tonne), including 13% VAT, as estimated by Mysteel.
Source : www.azovpromstal.com